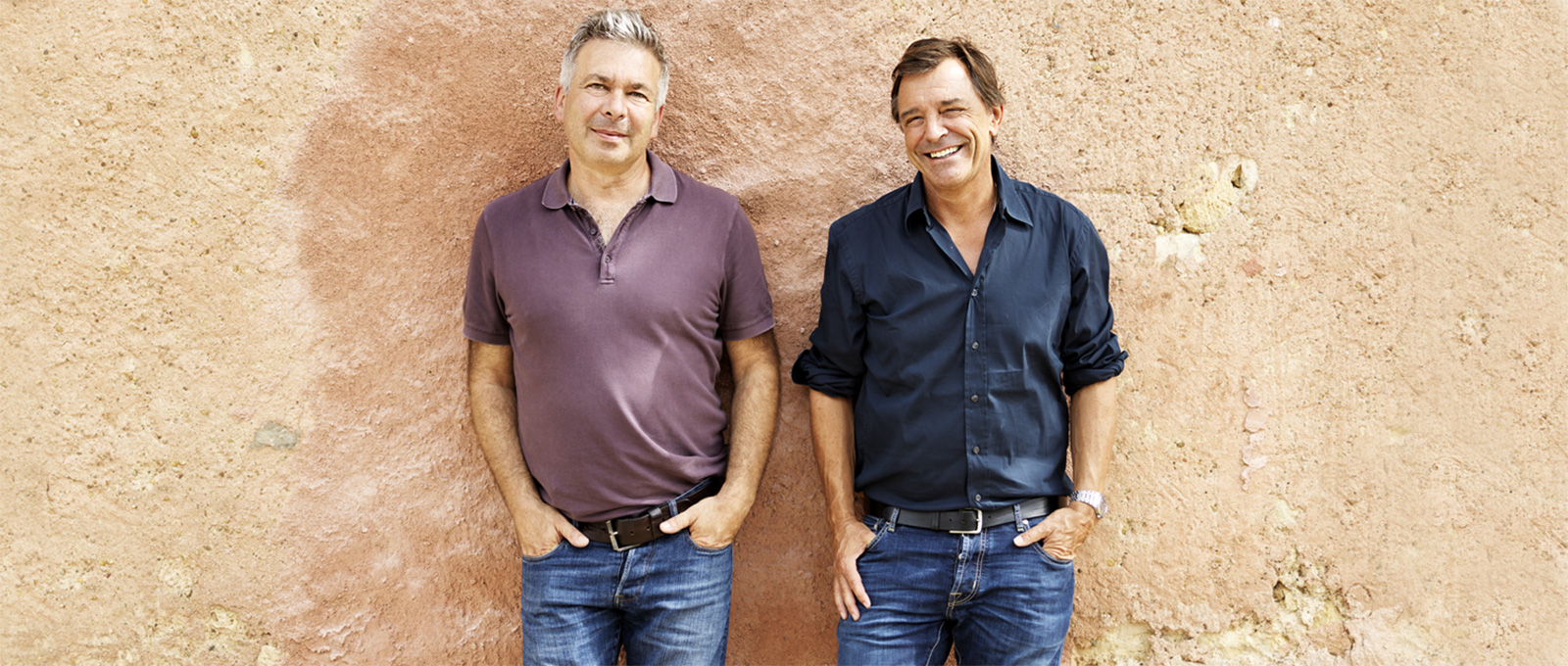 PEOPLE
MANAGEMENT
Fabio Chiarelotto has been the guiding hand at the helm of Montepeloso since 1999. He holds a doctorate in history and is an ardent perfectionist. From the very beginning, he has pursued the same goal in both winery and vineyard: to develop the full potential of the terroir with unwavering determination, while disregarding the fleeting trends in the winegrowing industry and the markets. Pursuit of this goal involved replanting, grafting, strictly limiting yields and optimizing the production processes.
In 2007, Swiss entrepreneur Silvio Denz bought a share in Montepeloso. He is the proprietor of several Bordeaux estates famed for their exceptional crus – Château Péby-Faugères, Château Faugères, Château Rocheyron in St. Emilion, Château Lafaurie-Peyraguey in Sauternes – and co-owner of the Clos d'Agon vineyard in Catalonia, in addition to which he owns Lalique, the renowned glassmaker in Alsace. He brought fresh momentum and synergies to Montepeloso. Investment in the infrastructure quickly resulted in a marked improvement in quality.
In Silvio Denz, with his flair and experience in the international wine business, Fabio Chiarelotto has found the perfect partner, one who shares his passion for exceptional wines of unsurpassed quality. Beyond their respective professions, both are interested in exploring cultural interrelations.